In the wake of the Snowden revelations, public trust in the Internet has eroded.
NEXTLEAP aims to create, validate, and deploy communication and computation protocols that can serve as pillars for a secure, trust-worthy, annotable and privacy-respecting Internet that ensures citizens fundamental rights. For this purpose NEXTLEAP will develop an interdisciplinary internet science of decentralisation that provides the basis on which these protocols will be built.
Meet the NEXTLEAP team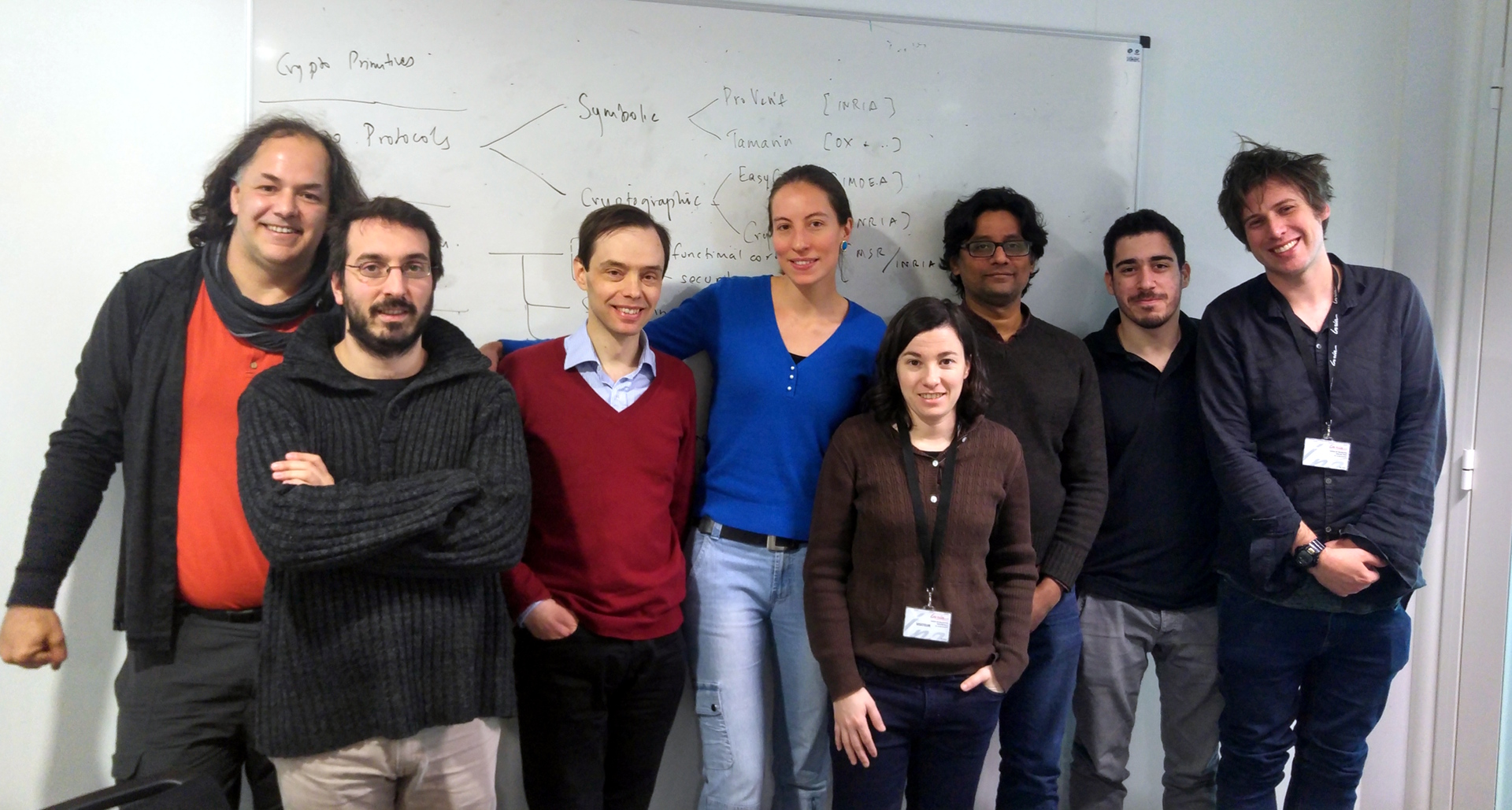 Holger Krekel, Georges Danezis, Bruno Blanchet, Francesca Musiani, Carmela Troncoso, Karthikeyan Bhargavan, Marios Isaakidis and Harry Halpin (not the entire team).
NEXTLEAP combines expertise from across different disciplines in order to develop a set comprehensive answers to questions surrounding privacy and society. Our team is spread across Europe and includes specialists in computer science, formal protocol verification, sociology, social philosophy, cryptography and engineering.
The project told by the researchers
Francesca Musiani
Georges Danezis
Carmela Toncoso